Being Head of Department is a power trip: no-one can stop you from forcing encouraging students to partake in whole school/external English events. And the best part is the kiddos have zero choice.
Recently, our students took part in an international writing competition. It prompted lots of eye-rolling followed by, "Miss, we don't have to do this, right?"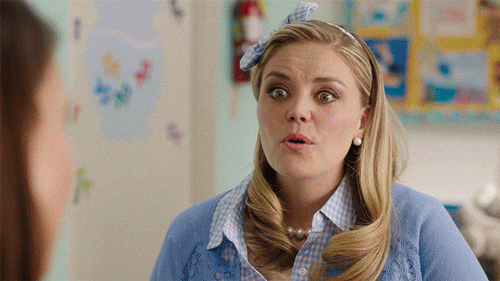 Out of thousands of global participants, an 11-year-old student from my school was selected as a winner! How surreal is that? Imagine being 11 and having one of your short stories published in an anthology. What an achievement! I don't know who was more emotional – me or the girl's mother.
Anyway, it prompted some thinking.
Where was Zoya at 11 years old and what did she dream about? Did she wish to grow up and be Xena warrior princess? Yes. Did she dream of dancing alongside Hrithik Roshan in his next big blockbuster? Yep! But did she dare think she'd be a writer? Mmmhhh…
I've heard I was quite the oral storyteller as a child. But I think the choice to write has evolved over time through various experiences, some of which I'm going to share with you now – think of this as highlights from the days of yore.
(i) The One with the Typewriter
Ah, my days. So this one is going to make me cry.
It must have been '98 or '99.
One day my dad bought home this new, 'modern' typewriter; it had a teeny, tiny screen which showed your words before you 'printed' them. We sat on the floor in the front room and I think I managed to type about 3 lines. Like most kids learning to type, it must have taken me 500 years to find the letters but I thought I was super speedy; my dad was so patient. Like a traditional typewriter, the end product came out of the top. Pretty sure it had lots of typical-8-year-old-child's errors but it was my work and my first taste of typing!
By far, this is one of the sweetest memories I have of my dad.
(ii) The Dynasty of Horror
In 2001, my dad bought a laptop. They were relatively new gadgets and there was no internet. But this is when my budding career as a novelist began (lololol).
I've shared this story before in the turning 30 post, but basically, I began writing a novel called 'The Dynasty of Horror'. In fact, it was my dad who taught me that fancy word 'dynasty' and I loved the way it rolled off my tongue. (As I write this, I'm beginning to realise just how much influence my father had on my earlier artistic ventures.) It was around this time my dad told me he was going to write a novel too.
I was obsessed with horror movies and Charlie's Angels. Most of my art revolved around three kick-ass female protagonists, so naturally, Dynasty of Horror was about three sisters who lived in a haunted house. It was essentially a rip off of The Craft (1996).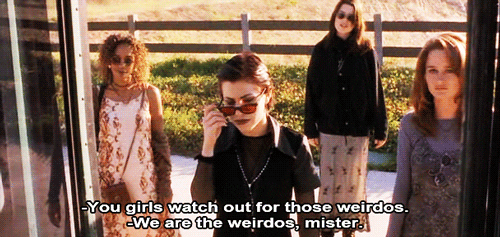 (iii) The Era of High School Angst
I swear the system sucks all the creativity out of you – Oh, hello inner Marxist.
Whenever students ask me: 'What made you want to teach English?' I always tell them the truth: not high school. I. Hated. English.
Despite being a very creative child, by 16 I had fallen out of love with writing. This is why, in a previous post, I wrote at length about the strategies I use to teach writing to non-native speakers.
Sadly, my English teachers never really showed me what good writing looks like. I'd get a lot of ticks on my work, lots of 'very good' and 'does this make sense?' but no tangible targets, no examples of what I should aspire to write like, no mark schemes, and no model answers. What could I do to improve? Only God knew. While I completely understand teaching was a different concept back in the 'those days' (I'm talking about 15 years ago), it doesn't change the fact that I felt disheartened.
I used to devour books but reading alone doesn't help you write with flair, especially when English is not your mother tongue.
(iv) The Turning Point
Going off on a tangent here but when it came to choosing my A-Levels, I felt conflicted.
I didn't have anyone to guide me – being the first person from my family to go into further education – and I loved Science, French, English, Drama, History. Choosing one field to specialise in was baffling. My Science teacher really wanted me to pursue medicine; my History teacher saw a historian in me and all I wanted to do was fast-forward to the 3rd year of university where I'd live in France to complete a work placement year, and finally graduate with a BA in French and Linguistics.
I spent the whole of Year 11 changing my options, over and over.
That is until I attended the open evening at my chosen sixth form and talked to the tutors. Out of all of them, it was the Literature teacher I really connected with. I just knew that despite hating English in school, I wanted to study it at A-Level. I knew it was going to be a different experience and I was right – I wrote briefly about this in 'A snapshot of a journey in teaching'.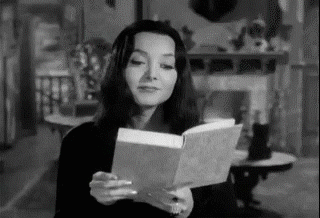 But, as I've said before: reading alone doesn't help you write, right? Although the OCD-me hates leaving this post at (iv) and not (v), there's so much more to this journey and so, I'll continue sharing in Part 2.
I'm curious to know about my fellow bloggers' early writing journeys – did you guys have one, epiphany-like moment where you knew you'd be a writer? Do you remember it? Or has it been a gradual growth over time?